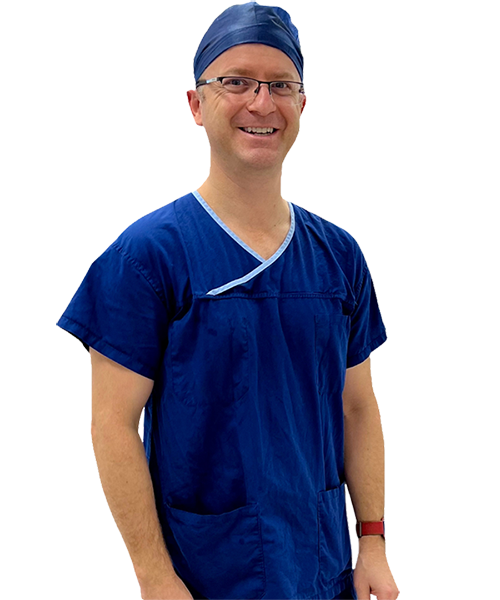 A/Prof David van der Poorten
Gastroenterologist and Hepatologist
David is passionate about listening and truly hearing his patients and ensuring he gets the most favourable outcome for them, whatever the situation.
A/Prof van der Poorten's practice encompasses all aspects of gastroenterology and liver disease. 
He has a particular interest in:
Colorectal cancer screening
Inflammatory bowel disease
Post-bariatric surgery patients
Reflux disease
Capsule endoscopy (pill cam)
Management of fatty liver disease and NASH
Drug-resistant helicobacter infection
Viral hepatitis
He is confident with advanced endoscopy techniques including:
Endoscopic Mucosal Resection (EMR) for large polyps
Dilation of strictures within the GI tract
Management of acute GI bleeding of any cause
He has regular endoscopy lists at:
Lakeview Private Hospital
Westmead Public Hospital
Strathfield Private Hospital
A graduate of the University of New South Wales, A/Prof van der Poorten underwent Gastroenterology training at Concord and Westmead Hospitals Sydney, before undertaking a PhD in advanced Hepatology through the Storr Liver Unit at Westmead Hospital under Professor Jacob George. He has published widely in the medical literature and is a regular reviewer for high ranking journals in his field including Gastroenterology, Hepatology, Journal of Hepatology, World Journal of Gastroenterology and the Medical Journal of Australia.
He is a fellow of the Royal Australasian College of Physicians and an active member of the Gastroenterological Society of Australia.
Staff Specialist Gastroenterologist at Westmead Public Hospital
Clinical Associate Professor in Medicine at the University of Sydney
Consultant Gastroenterologist and VMO at Lakeview Private Hospital
Visiting medical officer (VMO) at Strathfield and Westmead Private hospitals
Executive board of the Medical Staff Council at Westmead hospital
Previously served on the Scientific Advisory Committee and the executive board of the Westmead Association
Qualifications and Memberships