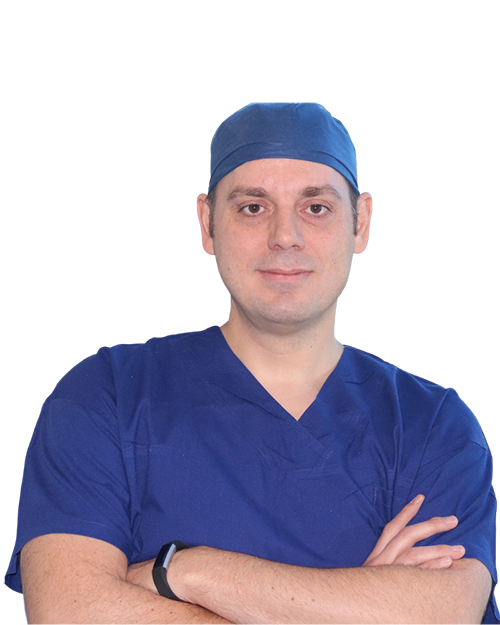 Prof Golo Ahlenstiel
Gastroenterologist and Hepatologist
Golo has a strong commitment to providing excellent health care to patients in Western Sydney, having worked for over 13 years at Westmead and Blacktown Hospitals and is looking forward to working with you for the best possible outcomes for all our patients.
Prof Golo Ahlenstiel practice encompasses all aspects of Gastroenterology and Liver Disease
He has a particular interest in:
Colorectal Cancer Screening
Small bowel disease and capsule endoscopy
Fatty liver disease
Chronic Liver Disease including Viral Hepatitis B and C and Liver Cancer
Immunotherapy and its complications
Coeliac disease
He has regular endoscopy lists at:
Lakeview Private Hospital
Blacktown & Mt Druitt Hospitals
Professor Golo Ahlenstiel is Chair of Medicine at Blacktown Clinical School, Western Sydney University and WSLHD Clinical Network Director Subspecialty Medicine. After completing his medical degree and PhD at the University of Bonn in Germany, Golo Ahlenstiel received research fellowships from the National Institutes of Health (NIH, USA) and the German Research Foundation (DFG, Germany) to pursue liver research at the National Institutes of Health, Bethesda, MD, USA in 2004. In 2009 Golo Ahlenstiel moved to Sydney where he completed basic physician and advanced training in Gastroenterology/Hepatology in WSLHD in 2013.
In 2014 he was appointed Associate Professor of Hepatology at the University of Sydney and became full time staff specialist at Westmead Hospital. In 2017, he moved to Blacktown-Mount Druitt Hospital as the Chair of Medicine. Golo Ahlenstiel is an academic Hepatologist with >6600 career citations and member of the Faculty at the Westmead Institute for Medical Research, the Liver Faculty Executive of GE and the Gastroenterological Society of Australia.
Chair of Medicine at Blacktown Hospital
Staff Specialist Gastroenterology and Hepatology Blacktown Hospital
WSLHD Clinical Network Director Medicine
Leads the Liver Immunology Group at Storr Liver Centre at The Westmead Institute for Medical Research
VMO Gastroenterologist at Lakeview Private Hospital
Qualifications and Memberships